I graduate this evening and even though I am excited to graduate, there is part of me that doesn't want to move on. It's scary to move to a new town and meet new people and be on my own, I knew it was something that I would have to face eventually.
A little while ago on the TV Show Castle, the daughter Alexis gives a speech at her graduation that has stuck with me.
"
There is a universal truth we all have to face, whether we want to or not: everything eventually ends. As much as I've looked forward to this day, I've always disliked endings. The last day of summer, the final chapter of a great book, parting ways with a close friend. But endings are inevitable. Leaves fall, you close the book, you say goodbye. Today is one of those days for us. Today we say goodbye to everything that was familiar. Everything that was comfortable. We're moving on. But just because we're leaving, and that hurts, there are some people who are so much a part of us they'll be with us no matter what. They are our solid ground, our North Star, and the small clear voices that will be with us always.
"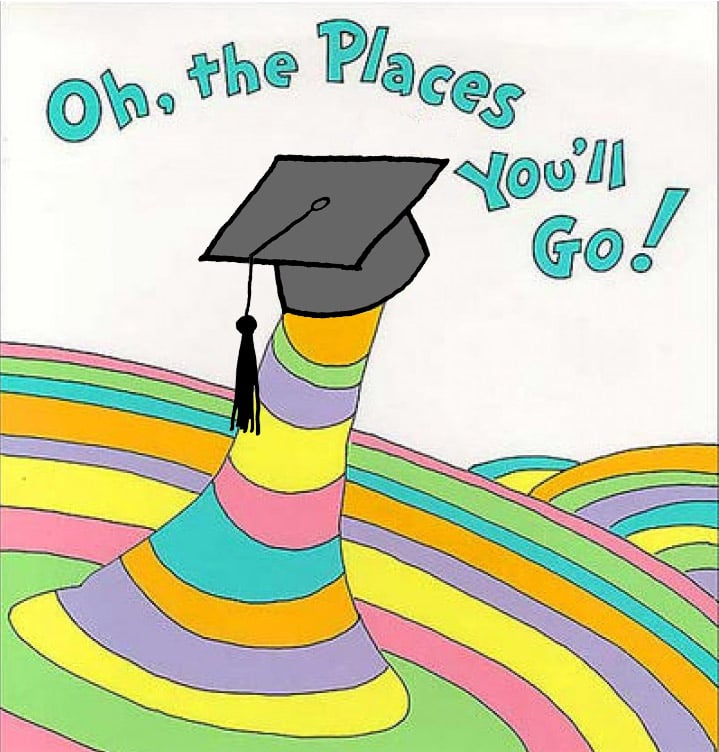 So to all the Class of 2013 graduates, remember to take a leap of faith. From here, we take the first step to building our own futures. And sure there will be times when we will stumble and fall, but the key is to always pick yourself up. Never give up on your dreams. Find what it is you want and run towards it full speed. Always remember what motivates you and make the decision to do whatever it takes to achieve your dream.
Welcome to the future. Here I come.